A competent property manager can add significant value to your investment, which is why many seasoned real estate investors will tell you that a good management company is worth their weight in gold. Here's a list of a few of the benefits of hiring White House Realtors to manage your property.
Evaluate the property and determine an accurate rental rate

Market the property for rent

Tenant Screening and Selection

Rent collection, security deposit & late fees

Monthly Statements and year end statements provided to owners

Managing rental properties​ can be complicated, but it doesn't have to be.  Let us handle it for you.  
Contact us:
White House Realtors, LLC
2637 Highway 31W White House, TN 37188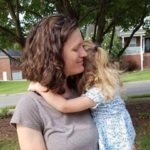 I have used Brenda Kersey as a property manager for several years. She does a great job of communicating with me and with tenants, finding good tenants, and helping me make good decisions about the property.